Chez Pat
Welcome to the Web Site of

Professor of Foreign Language and Literature: French

Whitman College, Walla Walla, WA
---
Mary Anne O'Neil
---
---
Notre Chef-d'oeuvre
Anne O'Neil-Henry
---
The Literature and Film of the Holocaust in France

Fall 2005


World Lit 200

The Literature of Peace

Fall 2005
---
Civil Rights Movement: Brooklyn, April 15, 1947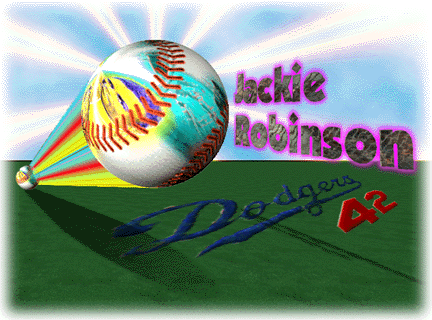 "A life is not important except in the impact it has on other lives."
---
"It is an absolute perfection and virtually divine to know how to enjoy our being rightfully. We seek other conditions because we do not understand the use of our own, and go outside of ourselves because we do not know what it is like inside. Yet there is no use our mounting on stilts, for on stilts we must still walk on our own legs. And on the loftiest throne in the world we are still sitting only on our own ass. The most beautiful lives, to my mind are those that conform to the common human pattern, with order, but without miracle and without eccentricity."
---
Ecrasez l'infâme
---
The question to which we must respond is not the excruciating unknowable: "What would I have done had I lived in Occupied Europe?" but the more urgently concrete: "What am I doing now to build a world where another Auschwitz would be unthinkable"?
Holocaust Web Sites
---
THE UNITED NATIONS HAS DECLARED 2001-2010: THE DECADE FOR A CULTURE OF PEACE AND NON-VIOLENCE FOR THE CHILDREN OF THE WORLD.
---
"The opposite of love is not violence; it is indifference."

--Rabbi Abraham Joshua Heschel
---
"Injustice must be resisted. No doubt the non-violent way is always the best, but where that does not come naturally the violent way is both necessary and honorable. Inaction here is rank cowardice.... It must be shunned at all cost."

"You must be the change you wish to see in the world."

--Mahatma Gandhi
---
Howard Sochurek/LIFE

"The choice today is no longer between violence and non-violence. It is either non-violence or non-existence."

"Peace is not merely a distant goal we seek, it is a means by which we arrive at that goal."

--Martin Luther King, Jr.
---
"The only way truly to 'overcome' an enemy is to help him become other than an enemy... To punish and destroy the oppressor is merely to initiate a new cycle of violence and oppression. The only real liberation is that which liberates both the oppressor and the oppressed at the same time from the same tyrannical automatism of the violent process which contains in itself the curse of irreversibility."

"Compassion is proportionate to detachment."

"The purpose of the journey is not to go home but to become fully homeless."

--Thomas Merton
---
Peace Links
Daily Donations
The following sites are available from one web site:
(Click across the top)
The Hunger Site
The Breast Cancer Site
The Child Health Site
The Rain Forest Site
The Animal Rescue Site