Rock Climbing areas near Walla Walla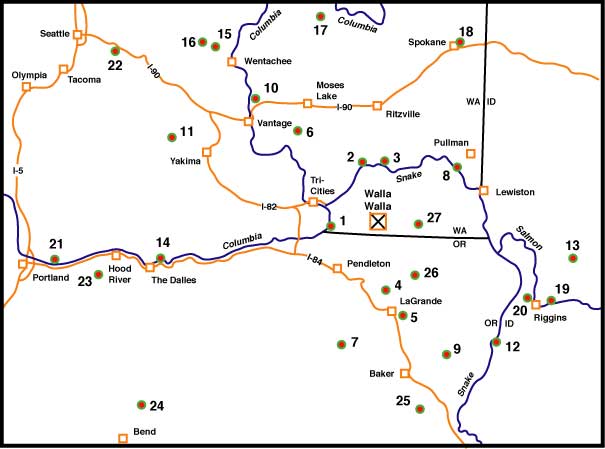 For more information on a specific site, please click the numbers on the image above or refer below.
For a clearer and more printable version of the above graphic, click here (Acrobat Reader required).
For more info on climbing in the rest of the state, check out Jeff Smoot's site at www.climbingwashington.com.
Click here for killer deals on climbing gear and great holds from my buddy Jay Goodwin.
Eagle Creek Limestone
S. Fk. Clearwater (Lightning Dome)